Waiting for the Exam Slots? What Should You Do While Waiting? Most Useful Tips for All: Dr. Sowmya NS
Securing the exam slot is the first step to take any premier medical exams including MRCOG, MRCPI, EBCOG, or any other exams. If you are waiting to get a slot for your upcoming exams, you can relate to this blog where I will provide some most useful tips on what to do while waiting.
Let's start with a famous quote that says "Patience is not the ability to wait, but the ability to keep a good attitude while waiting."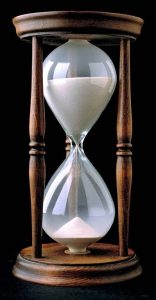 When will I get a slot? Or will I get a slot? I often hear this from students who are preparing for these evidence-based exams.
It is nobody's fault. It is mainly due to SARS COVID. Now let's look into what is under our control and what we can do while waiting.
Here are some common questions and some solutions which might help you. 
Choose a Study Buddy
Whether you have a schedule or have not, there are chances for you to lose pace. How can you keep up the pace?
The answer to this is to choose a study buddy. Choose a study buddy who has a similar wavelength. It might be a little tricky, but if you search you will get it.
Make a 'Vision Board'
Getting no slots should not take your concentration away from your goal. Don't leave studies aside or take time off. Many wrongly think of starting the studies after securing the slot for the exam. Make sure you don't take time off from your studies?
How to do it? You should make a 'Vision Board. Add your dreams and the benefits of passing this exam. For example, if it's MRCOG Exam, note down the career options MRCOG offers. (I've mentioned a few career options in my previous blog titled "MRCOG: What's Next? Million Dollar Question and Career Options."
This will help you open your eyes to the board in the morning as soon as you get up. Make sure you take little scheduled breaks to let the mind and soul breathe.
Keep Your Mind Calm?
How will I keep my mind calm when waiting for exam slots? To this question, I won't give you advice which is impossible to follow. When in confusion, write down your thoughts. It will give you lots of clarity, help you focus on your potential and scheduling, and will transfer your fear into gratitude.
Keep your schedule practical well formatted with frequent healthy breaks.
Will I be sure to get a slot in the next booking?
Only GOD and destiny if you're an atheist, can give you an answer to this.
But what can you do? You should know the tips and tricks of the game and break the rules well. Trust me, it's a doable one. Be well prepared, and once you get your seat, you have won the half battle.
I have been waiting for more than a year now!
Many aspirants have waited for over a year to get their slot. Always keep in mind that this too shall pass. Here the question is how prepared are you to pass when your turn comes? Think about this for a while.
Choose a Course
If you have not got a slot for the upcoming exam, then you can also choose a long-term course like Ace Courses for MRCOG Part 1, Part 2, and Part 3 Exams provided by StudyMRCOG. They will keep you engaged till the next schedule. Any course which is feasible, accessible, qualitatively, and evidence-based will keep you on track.
Have you prepared enough for the upcoming booking session? If not, start preparing now and be ready with whatever it takes to book exams.
Last but not least, when you get a chance, it must be your past attempt. Keep reading revising, discussing till your day comes, when it comes, you will fly high!
Remember what Daisaku Ikeda said. "With love and patience, nothing is impossible." So keep your patience while you are waiting for your slot.